REVO Aero: Setting up the REVO Aero mobile app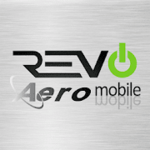 The maximum number of characters for a DVR password is 16.


No special characters!
Android
"REVO Aero" is the app's name.
Adding a DVR
Make sure your phone is on the same network as your DVR.
From the Device List screen, click the "+" button.
Click the "Search" button.
Click the Discovered DVR to add it.
Give the site a name; this can be anything, it is for reference only.
Input the correct DVR password
Click "Add"
Example:
Live View
To watch live video:
From the Device List screen, click your registered DVR.
Click a Camera. You will be taken to the Live View screen.
| | |
| --- | --- |
| | Or alternatively, click the check box to the right of the site name to select all cameras, then click the start preview button at the bottom. |
Changing the viewable layout
How many cameras you can see on a screen is called a, "layout."
To change layouts:
Click one of the numbers below it (1, 4, 9 or 16 in the square icon).
Example:
Playback
While viewing Live video, click the camera icon at the bottom.
Moving the Time Line
Swipe the screen left or right. Make sure to swipe on the Time Line to move it and not somewhere else.
You can also zoom in & out of the time line a little bit by clicking on the "h|m" icon (bottom right).
Example: