REVO Wireless: Combo NVR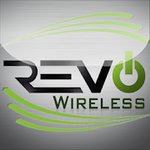 The REVO Wireless Combo unit is functionally identical to the regular REVO Wireless NVR.
The kit comes with 4 cameras already paired to the Combo NVR; exactly as our standard REVO Wireless NVR does.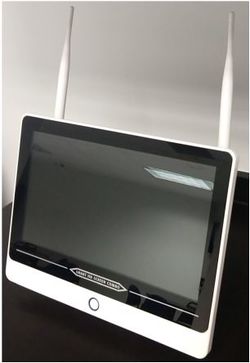 The small round button on the front will turn the monitor on and off. Simply press and hold the button for 1 second then release.
The default password is still blank (no password).
The Combo unit has 2 differences from the normal REVO Wireless NVR:
The Combo has a built-in monitor
The Combo unit has 2 USB ports (vs one USB on the standard Wireless NVR).
The Combo unit adds to the REVO Wireless mobile app and CMS software the same way as the standard REVO Wireless NVR. The cameras pair with the same methods as the existing h.265 REVO Wireless NVR. It can use our currently existing 2MP, h.265 REVO Wireless cameras.
Does not support the REVO Wireless 5MP cameras. 2MP is the maxium.
Physical interfaces of the Wireless Combo NVR: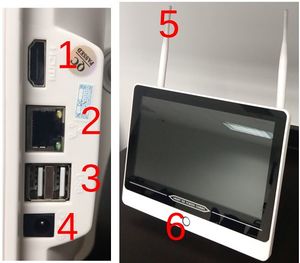 HDMI – Video output
Ethernet port
USB Interface: 2 x USB 2.0 interface
Power input, 12VDC, 2A
Double Wi-Fi Antennas: Supports IPC match code
Monitor On/Off switch
HDMI output: This is an output, not an input. The video outputted is a duplicate of the built-in display, it is not a second (extended) monitor.
Ethernet: This is the connection port for the network. This is required to be connected to an active router with internet to view remotely.
USB: For USB mouse, USB thumb drive/stick for firmware upgrade and saving video clips.
Power input: This powers the NVR. Use only the supplied, unmodified power adapter.
Wi-Fi antennas: These are used by the cameras to connect to the NVR wirelessly.
Monitor on/off switch: Self explanatory.
The playback window: